Cyprus IVF ClinicLittle hearts ♡ little miracles, may the best of everything be with you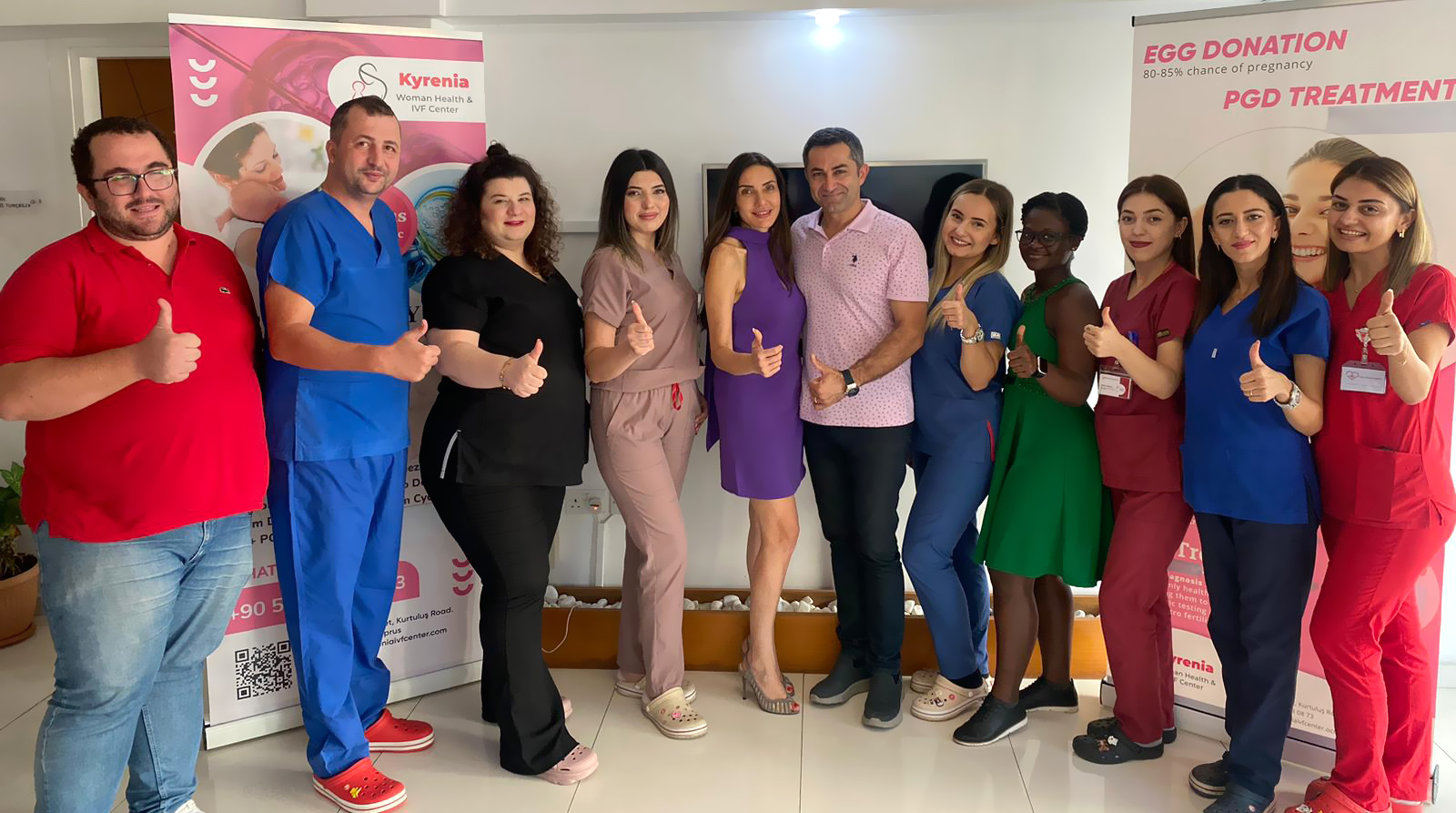 Kyrenia IVF Center est un vaste hôpital de gynécologie, d'obstétrique et de FIV situé dans la République turque de Chypre du Nord. Il met l'accent sur la satisfaction et le bonheur des patients. Bénéficiant d'un laboratoire entièrement équipé des dernières technologies, d'une salle d'opération, de salles d'intervention, de chambres de patients avec salle de bains et de la pièce de notre spécialiste en fertilité, reproduction et FIV, le Dr Verda Tunçbilek. Nos taux de réussite, confidentialité, capacité de confiance et nombre de couples traités, sont nos références à montrer en exemple.
Dirigé par le spécialiste expert en fertilité, le Dr Verda Tunçbilek, Kyrenia ivf est un vaste centre de gynécologie, d'obstétrique et de FIV avec un accent prédominant sur la satisfaction et le bonheur des patients.
Nous offrons le confort de votre propre maison, avec nos options d'hébergement à l'hôtel. Nous récupérons et déposons à l'aéroport et nous proposons des transferts en voiture privée pour chaque rendez-vous à l'hôpital. Nous veillons à ce que vous passiez une expérience détendue et très agréable.
SUCCÈS. CONFIANCE. FIABILITE.
Pour toute urgence pendant votre traitement de FIV ou votre traitement post-FIV,
Veuillez contacter les numéros suivants : (Service 24/7)
+90 542 875 08 73 (FRANCAIS)
PRIVACY POLICY
The value judgments of the society and the sensitivity of the couples are always taken into consideration. As with all other health problems, the condition of the couples, the treatments they receive, the test results are kept in complete confidentiality.
Privacy is one of the most important issues at our center. Without the consent of the couple, information is never given about the treatment process, including very close relatives, parents and siblings. Private information is not shared. Maximum respect is given to the private lives of the couples during the examinations and procedures. By providing all kinds of convenience, the couple is prevented from being under stress.
Top Questions About IVF in Cyprus