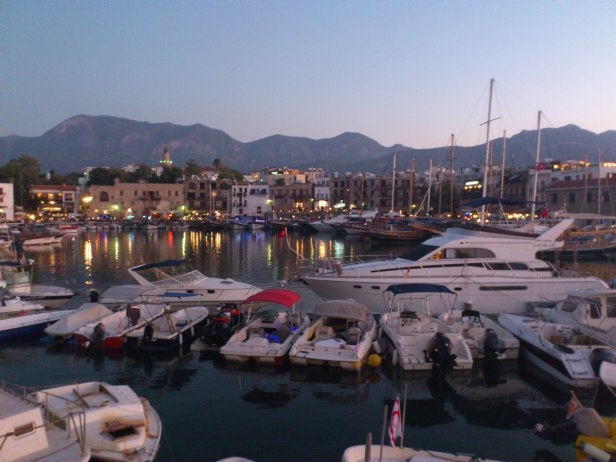 Located in the beautiful and richly historic town of Kyrenia in northern Cyprus, Kyrenia Harbour is a small but charming place, where you will find everything from calm ambiance and soothing atmosphere to beautiful views and stunning surroundings.
The harbour is filled with yachts and boats, and the landscape is somewhat dominated by the fascinating Kyrenia Castle. When you visit Kyrenia Harbour you will find the beautiful sea stretching out ahead of you, and the breathtaking mountains providing a stunning backdrop to the harbour.
The harbour once housed a number of warehouses, from which products were exported, but most of these have now been turned into eateries. When you come to Kyrenia Harbour you will find a number of shops to browse around, charming cafes and bistros, and exciting markets.
The harbour is particularly enchanting in the evenings, when you can enjoy the gentle breeze and the beautiful views combined with unique charm and a lively atmosphere. Kyrenia Harbour has become one of the focal points in this town, and those visiting the harbour will find everything from fabulous views and places to explore to plenty of opportunities to simply relax and spend some quality time with both locals and other visitors.
This harbour is also known for its rich history. Visitors to the harbour can also spend time exploring the area surrounding the harbour, where you can stroll charming cobbled streets, as well as taking a gentle stroll along the promenade.
The cooling temperatures from the sea and the mountains makes the harbour a great place to go to escape the heat, making it ideal for an afternoon of rest or exploration.