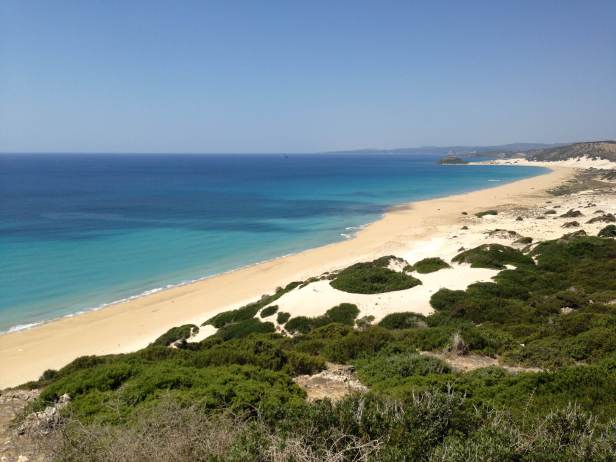 The 'must-see' beach on the south side of North Cyprus' Karpas Peninsula is Karpas Golden Beach, miles of golden sand backed with romantic sand dunes, and home to breeding sea turtles
No holiday to North Cyprus can be complete without a visit to the Karpaz Peninsula, this is the Cyprus of old, a land almost unspoilt by the savage hand of modern development, where Mother Nature still holds the reins of power; where donkeys, trees, flowers, and cereal crops dot the landscape as far as the eye can see, before tapering off into the blue waters of the Mediterranean.
A few days are needed to see this part of Cyprus where time almost stands still. To rush through this peaceful, quiet land means to miss so much.There is also an abundance of history with ancient city sites, Byzantine period basilicas with intricate mosaics; conglomerations of timeworn churches; rural traditional Cypriot villages whose inhabitants pursue a way of life now as they have done for the past few hundred years. Here in an agricultural scene the story of Cyprus over the millennia unfolds.